ABOUT US
We are a Detroit-based design studio with a diverse project range, including hospitality, commercial, retail and bespoke residential. We create special, all-encompassing, highly customized interiors, working closely with talented designers, architects, craftspeople, and fabricators who value quality, authenticity, and innovation as much as we do.
Our firm, which has won 21 Detroit Design awards over the last 11 years, offers a range of architecture and interior design; graphic, product and furniture design; and brand management services. We count museums, hotels, restaurants, offices, showrooms, retail and residential among our clients.
Regardless of the client or the size of the space, we bring a holistic, collaborative approach to every single project. The spaces we design are unique to each individual client, meeting their specific needs while reflecting a shared love of design. Our ethos is at the core of everything we do: We believe that good design has a direct and powerful impact on the mental health and physical well-being of those who inhabit it. In short, we believe that design matters.
THE TEAM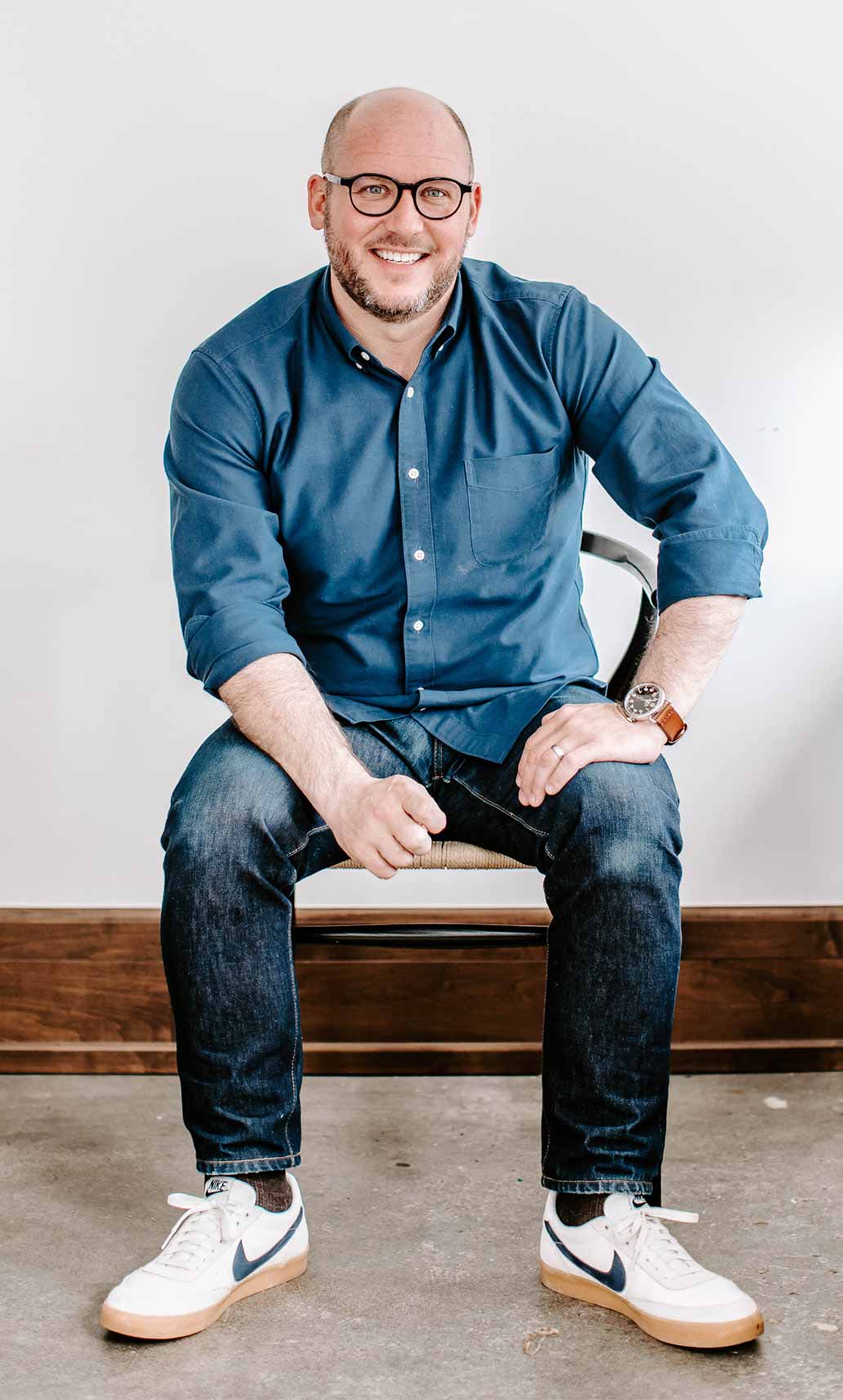 PATRICK THOMPSON
Principal
Background: Bachelor's Degree from Western Michigan University in Public History with an emphasis on Historic Preservation; Bachelor of Fine Arts from Harrington College of Design; NCIDQ-certified 
On Design: Good design doesn't go out of style
Superpower: PTD's quick-witted leader
Free Time: Watching and re-enacting the Rocky movies with his son, home improvement projects with his wife, talking sneaker culture and hip-hop with his daughter, and walking dogs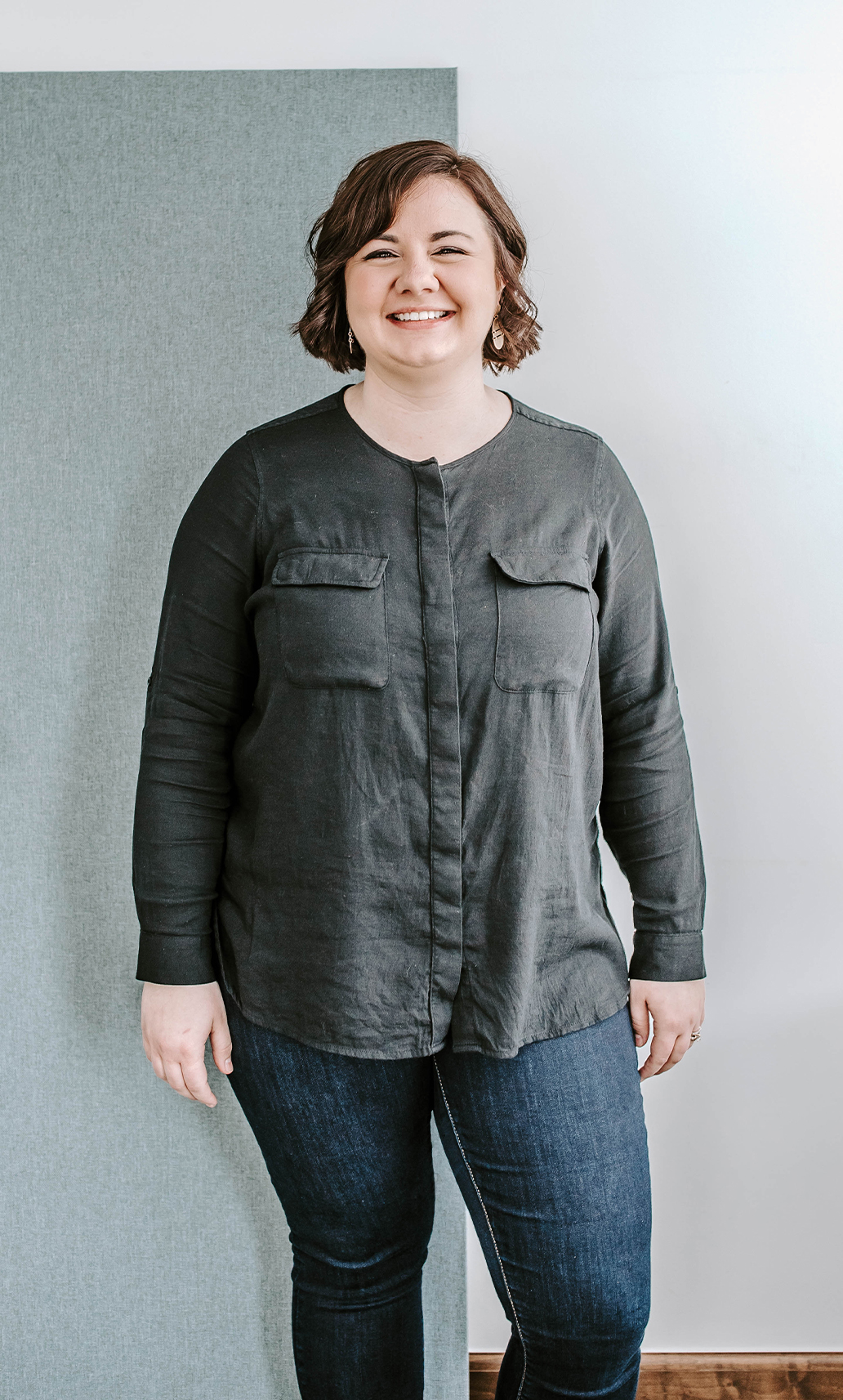 MARY ESKIN
Design Director
Background: Bachelor of Fine Arts in Interior Design from the College for Creative Studies; NCIDQ-certified
On Design: Start each new challenge with open eyes and ears; the first step is to listen carefully to the client
Superpower: Multi-tasking & positivity professional
Free Time: Loves a good puzzle, rereading Harry Potter, and going out for ice cream
HEATHER MCKEON
Senior Project Manager
Background: Bachelor's degree from Anderson University; NCIDQ-certified
On Design: Design is in the details
Superpower: Mentor with a heart of gold
Free Time: Hiking with her hound dog, camping, biking, and tearing through girly novels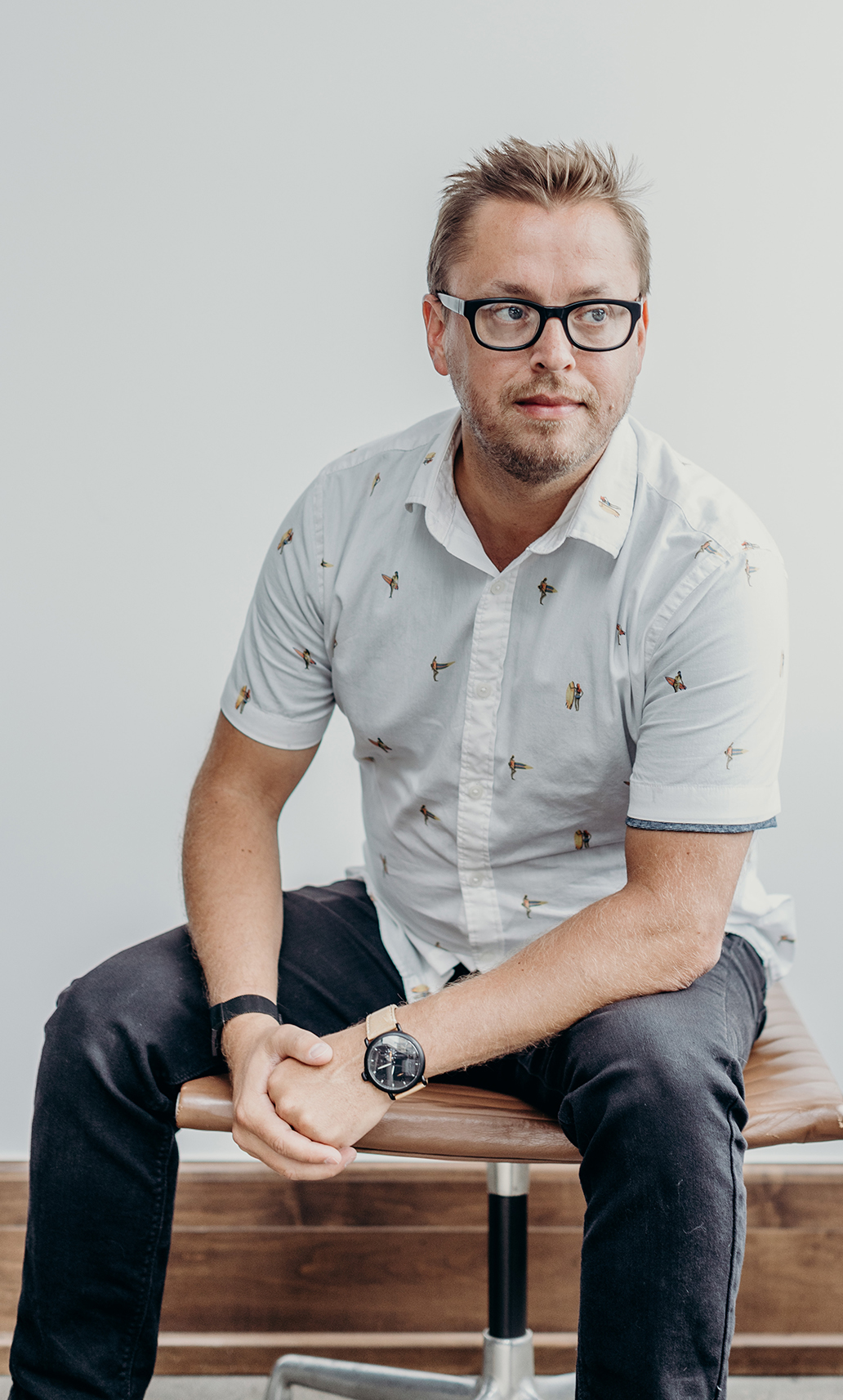 RYAN SMITH
Senior Project Manager, RA
Background: Licensed architect in the State of Michigan and graduate of LTU
Why PTD: PTD is the coolest office in Detroit, thanks to dogs, bicycles, and skateboards.
Superpower: Mr. Popularity
Free Time: Bicycling, craft beer, acoustic music, and road trips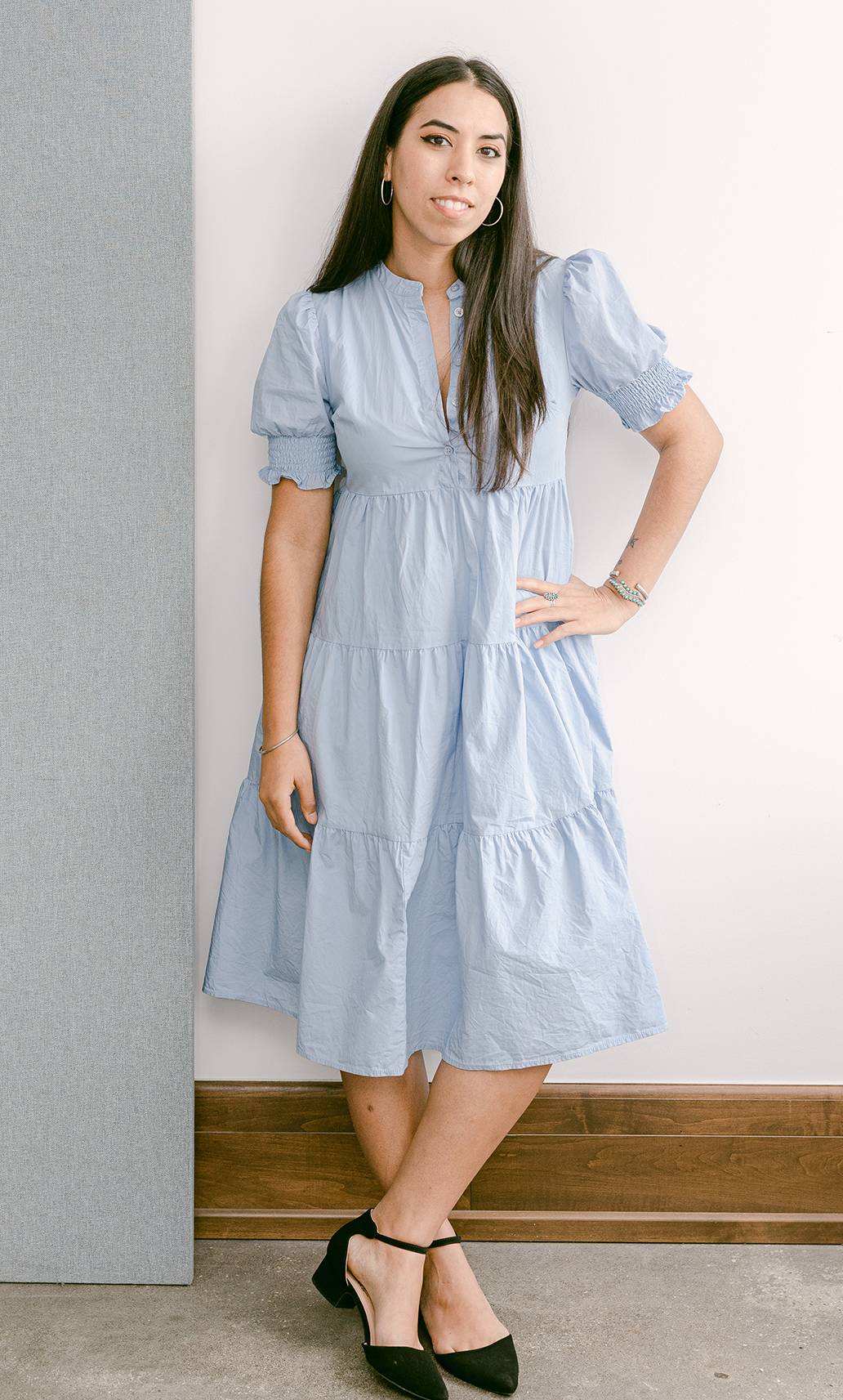 JENNIFER BUESO
Senior Designer
Background: Bachelor of Fine Arts in Interior Design from the College for Creative Studies
On Design: No matter the space, don't forget to have fun, it shows.
Superpower: Storytelling through color and blurring the lines between art & design
Free Time: Growing her own food/flowers, surfing the great lakes, and painting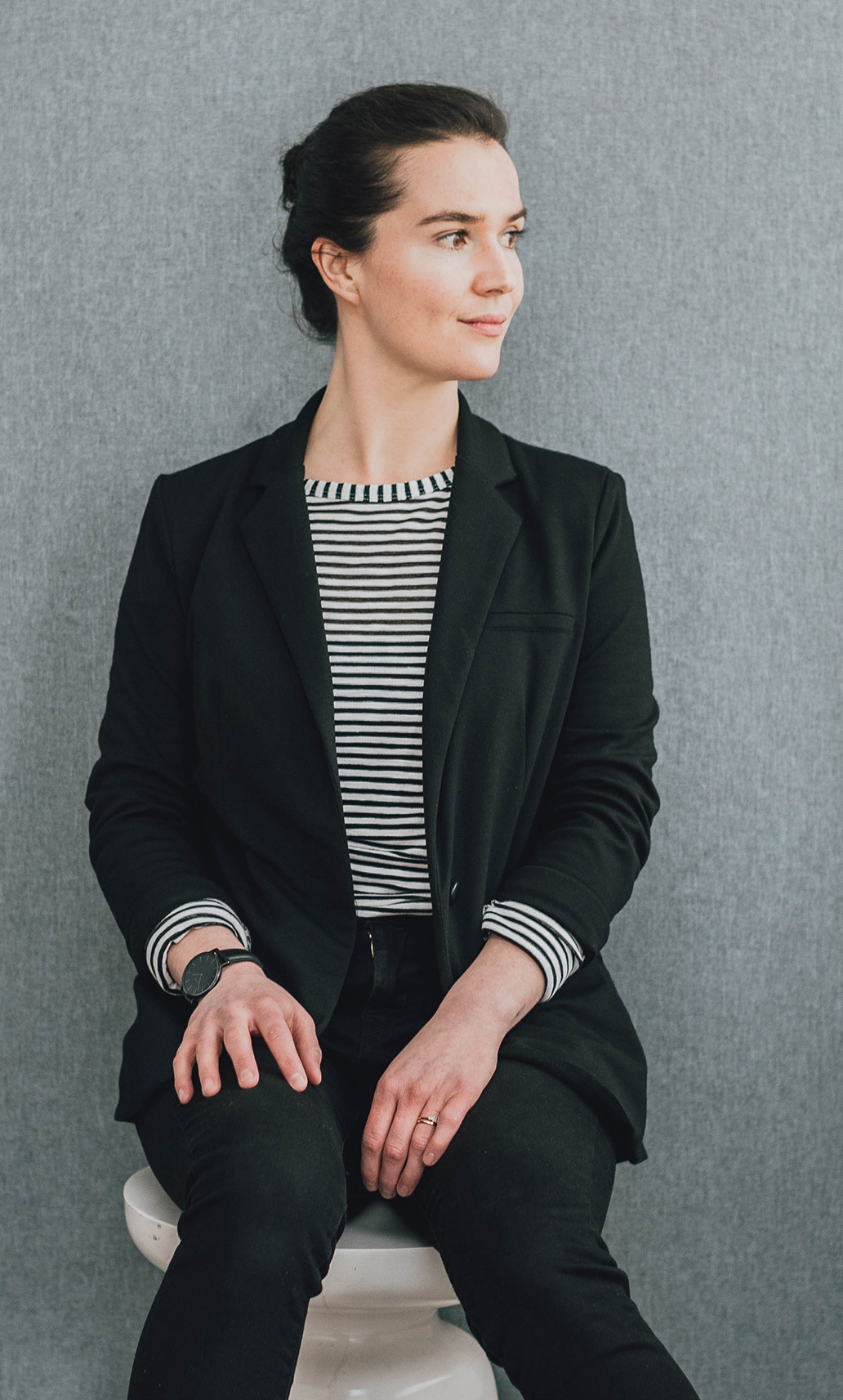 MOLLY REDIGAN
Designer
Background: B.A. in English, M.Arch and Master of Community Development from the University of Detroit Mercy
On Design: Just as a good novel utilizes theme, character, and narrative structure, good design uses materiality, detail, and space to tell a complex story beautifully
Superpower: Wordsmith & literary genius
Free Time: Reading, long walks, and hanging out with her husband and pitbull, Olive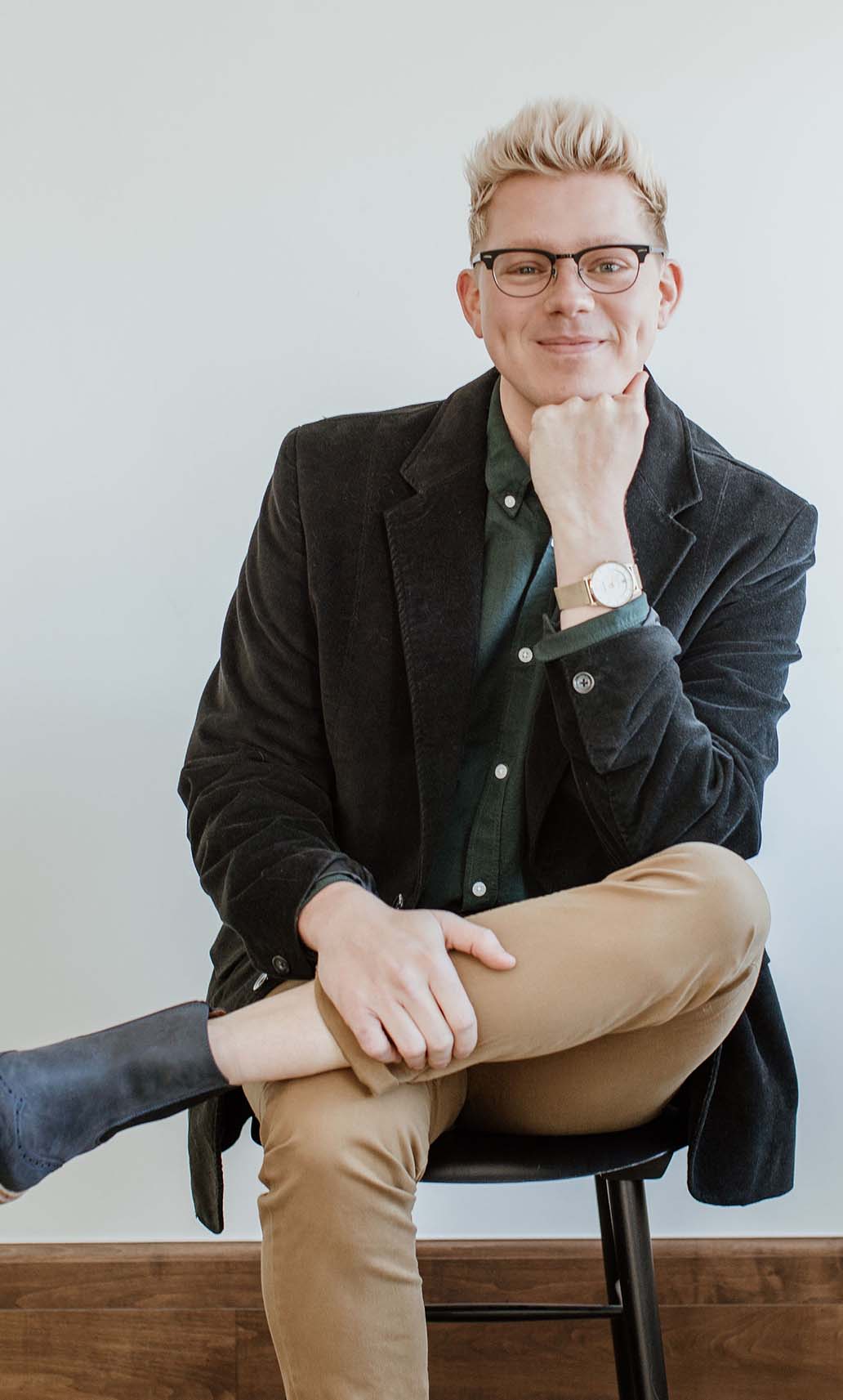 SCOTT FURKAS
Designer
Background: Bachelor of Science in Interior Design from Eastern Michigan University, as well as time researching the technicality of lighting at the University of Colorado Boulder
On Design: Each new project is an opportunity to bring imagination to life and provide an original interior experience
Superpower: Finds beauty in everything
Free Time: Hiking, taking photographs of architecture, and practicing yoga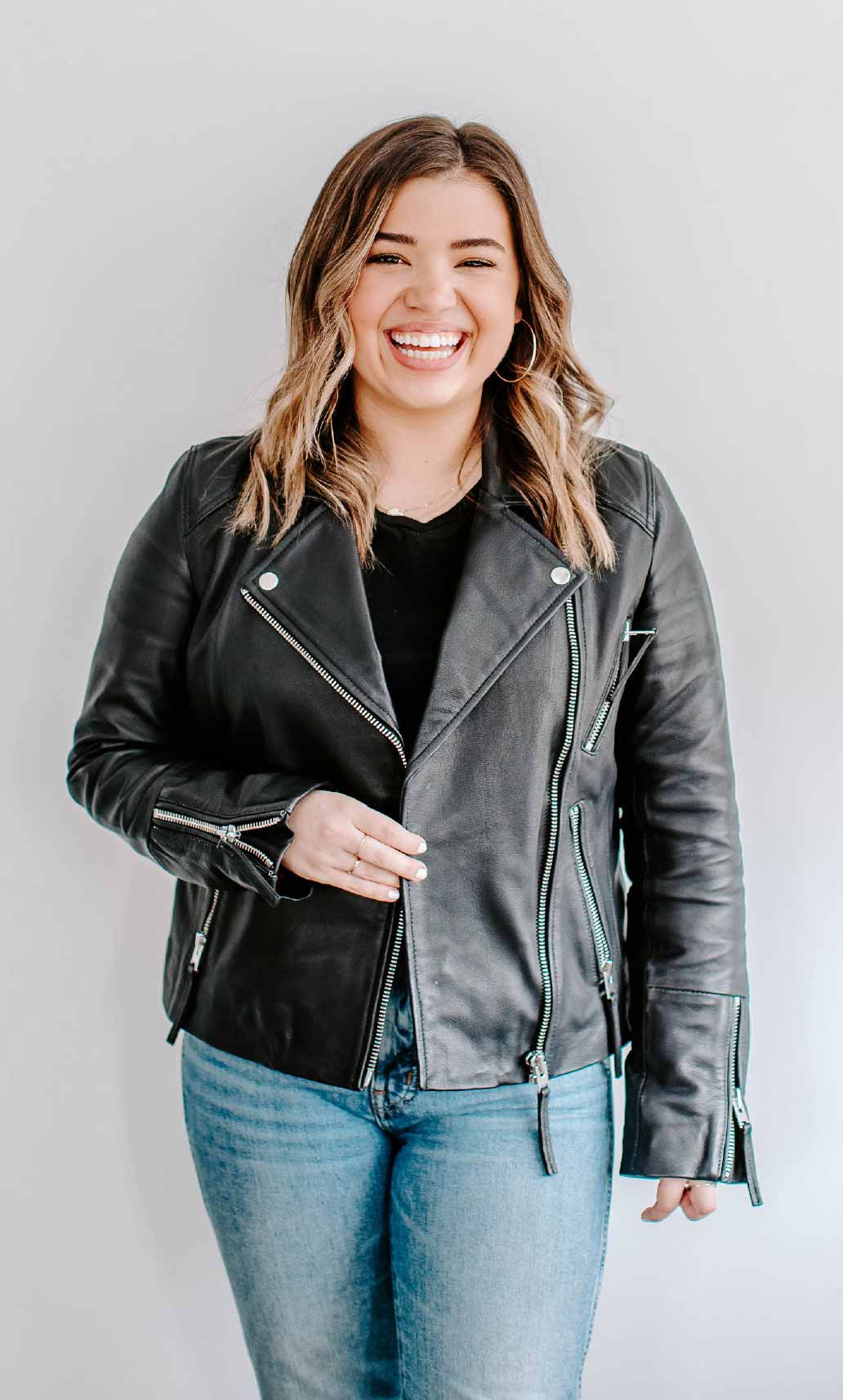 MOLLY KALEP
Designer
Background: Associates in Business from Henry Ford College and a Bachelor of Fine Arts in Interior Design from Kendall College of Art and Design
On Design: Mood boards and strong conceptual design helps even the least visually-oriented person understand the possibilities of a space
Superpower: Conceptual queen & trend setter
Free Time: Spending time with large extended family, traveling, a good beer, and shopping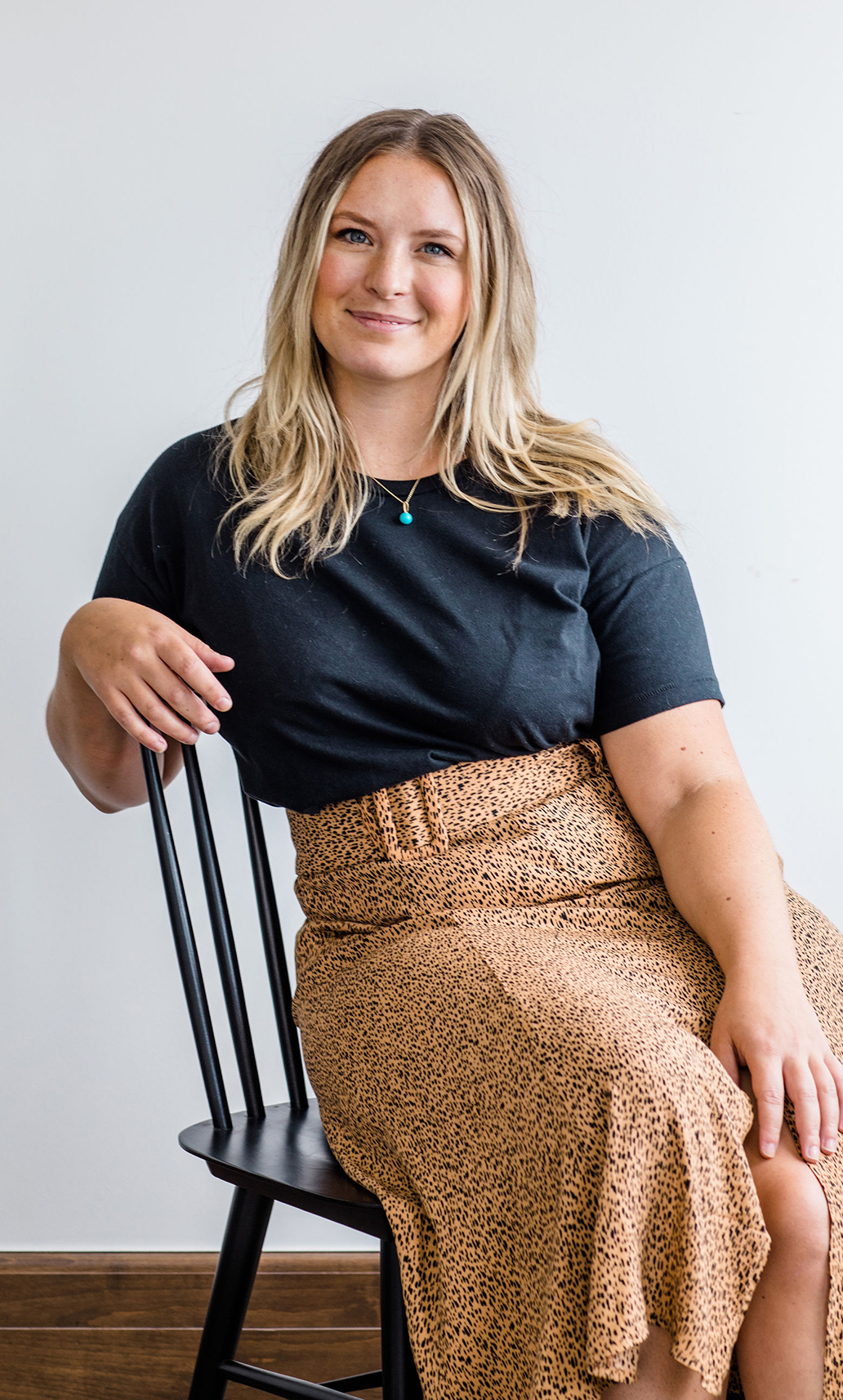 KATELYN MCCOY
Designer
Background: Bachelor of Fine Arts in Interior Design from Wayne State University 
On Design: A successful interior starts with variety and balance
Superpower: Champion of creativity & craft cocktails
Free Time: Spending time at Belle Isle with her dogs and making cocktails for friends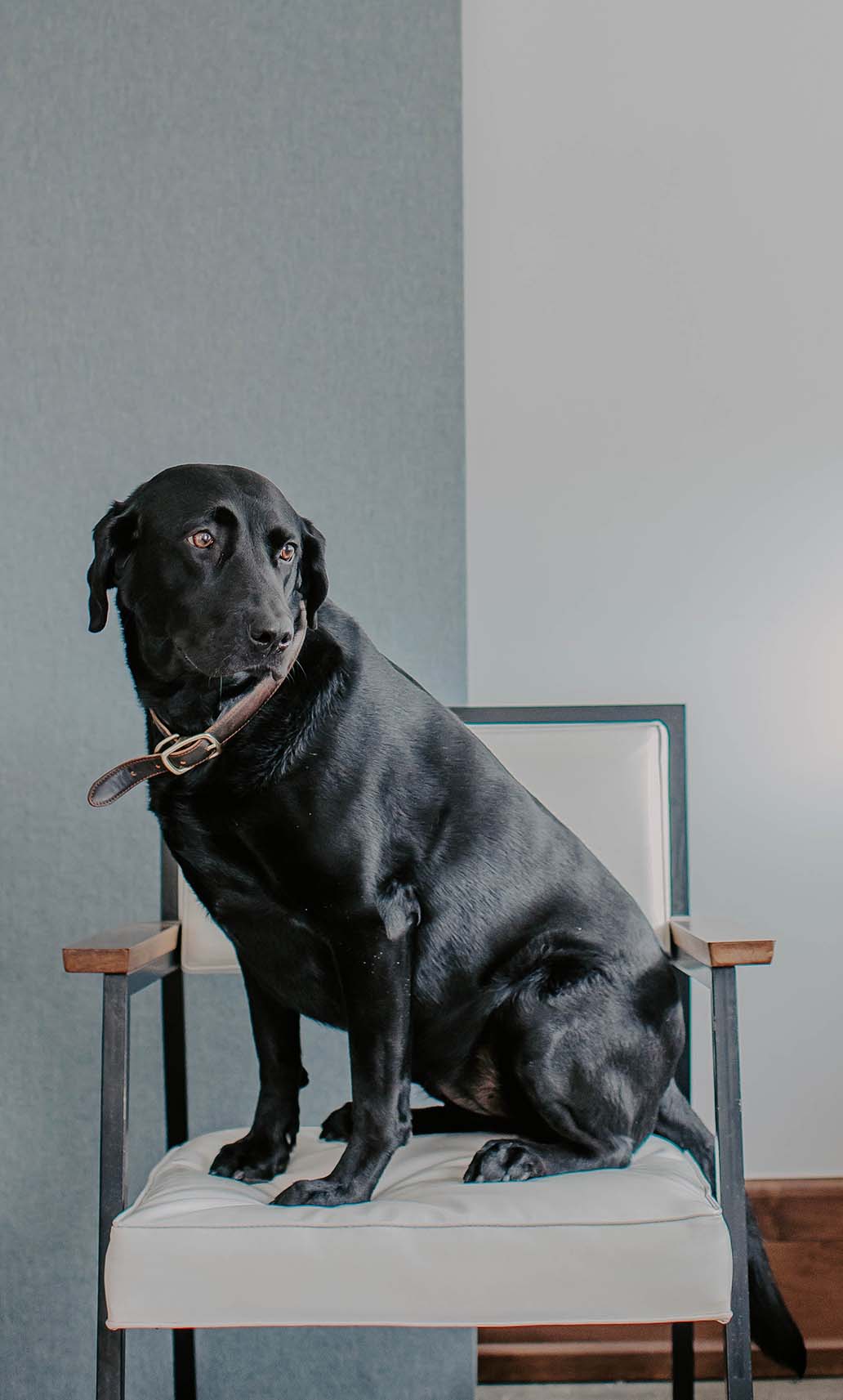 BIRDIE
Director of Barkitecture
Background: Birdie is our beloved and (mostly) well-behaved office mascot
Superpowers: Counter-surfing and napping
Free Time: Long walks on the beach and Seinfeld reruns
DESIGN ETHOS
We believe the inspiration for our choices and the processes about the spaces we create for our clients and the communities they inhabit, have a direct and powerful impact on their mental and physical well-being.
VISION STATEMENT
Our vision is to go above and beyond in everything we do, to be one of the most respected design firms in the United States.
MISSION STATEMENT
Our mission is to create thoughtful and beautiful spaces that synthesize the client's aesthetic and sensory desires with functional and economic essentials. In this way, we will fundamentally honor and celebrate the buildings that contain these needs.
CORE VALUES
These six core values embody our culture's spirit and dedication.
Customer Commitment: We develop relationships that make positive differences in the hearts and souls of our client's lives.
Honesty: Abundance and prosperity are natural outcomes of truthful and rightful business practice.
Integrity: We uphold the highest standards of authenticity and loyalty to our clients in all of our actions.
Quality: We provide outstanding and excellent design that delivers premium service to our clients.
Accountability: We are personally accountable for delivering on our promises.
Make an Impact: Our Contribution to planet Earth. Our goal is to improve spaces and places that bring people joy.