ABOUT US
We are a Detroit-based design studio with a diverse project range, including hospitality, commercial, retail and bespoke residential. We create special, all-encompassing, highly customized interiors, working closely with talented designers, architects, craftspeople and fabricators who value quality, authenticity and innovation as much as we do. 
Our firm, which has won 15 Detroit Design awards over the last 11 years, offers a range of architecture and interior design; graphic, product and furniture design; and brand management services. We count museums, hotels, restaurants, offices, showrooms, retail and residential among our clients.  
Regardless of the client or the size of the space, we bring a holistic, collaborative approach to every single project. The spaces we design are unique to each individual client, meeting their specific needs while reflecting a shared love of design. Our ethos is at the core of everything we do: We believe that good design has a direct and powerful impact on the mental health and physical well being of those who inhabit it. In short, we believe that design matters.
THE TEAM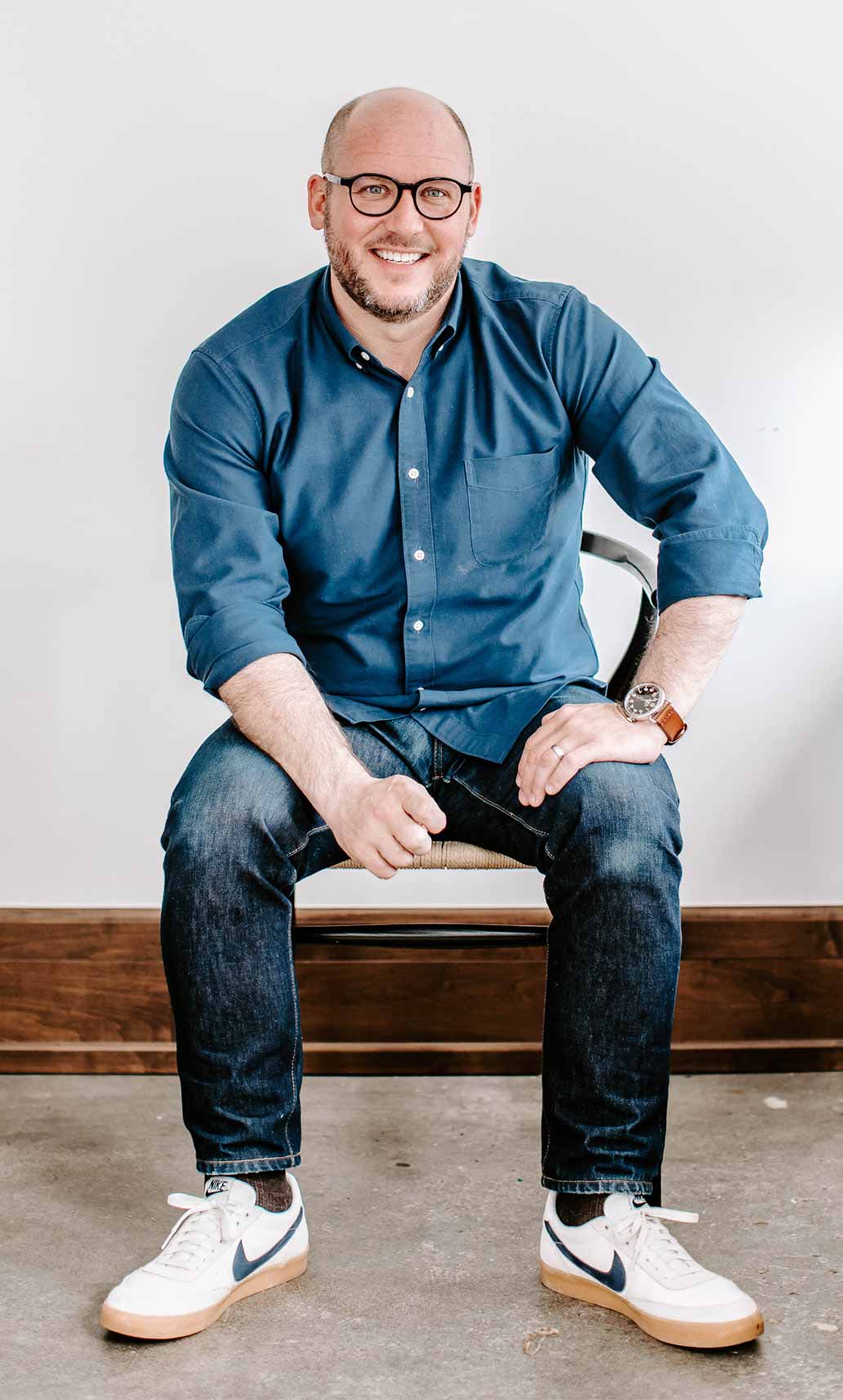 PATRICK THOMPSON
Principal
Patrick was born with design in his DNA. His artist father and art historian mother shaped his appreciation for beauty at an early age with trips to Western Massachusetts where pastoral landscapes and colonial architecture created a sense of wonder that still resonates with him today. While working through college, doing intermittent carpentry work, Patrick found himself enrolled exclusively in design related electives. After graduating with a degree in historic preservation, he continued with carpentry and began working more closely with homeowners and architects. It was through this experience of collaborative design that Patrick decided to move to Chicago to return to school and pursue his true passion, receiving a fine arts degree in interior design from Harrington College of Design.
His approach to design is simple: beauty is a given, and what elevates a space from something that merely checks the boxes to something that has real resonance is deeply listening to the unique needs of each client. His favorite thing about PTD is the opportunity to serve people in finding joy, harmony, and functionality in their surroundings.
In his free time, Patrick enjoys spending time with his wife and their two children, coaching soccer and attending youth sporting events. He is an avid cyclist, lover of yard work, and a glutton for punishment when it comes to home renovation. He has seen Phish over 30 times and eagerly awaits adding to that number every summer. As a 90's skate kid, Patrick never lost his obsession with West Coast skateboard culture and occasionally risks life and limb to get back on his board.
HEATHER MCKEON
Director of Operations
Heather has always been a woman with a plan. She wanted to be an interior designer from a young age, and a high school drafting class sealed the deal. While studying interior design in college, she was tasked with developing 5 and 10-year goals. True to form she ticked off every one of her goals: she passed the NCIDQ on her first try, worked at a firm in downtown Detroit and climbed to the top of the industry ladder. She now has the satisfaction of looking out of PTD's office window and seeing the many buildings she worked on and the impact her work has made on Detroit's skyline. Fueled by the various sweets and snacks available in the office, Heather continues to give her all to her many roles at PTD.
Heather has a bachelor's degree from Anderson University and is NCIDQ certified. When not in the office, Heather can be found riding her bike, hiking with her hound dog, or tearing through girly novels. She is a proud Corktown resident and avid volunteer, most recently making her annual appearance as Santa's elf at Corktown-Aglow.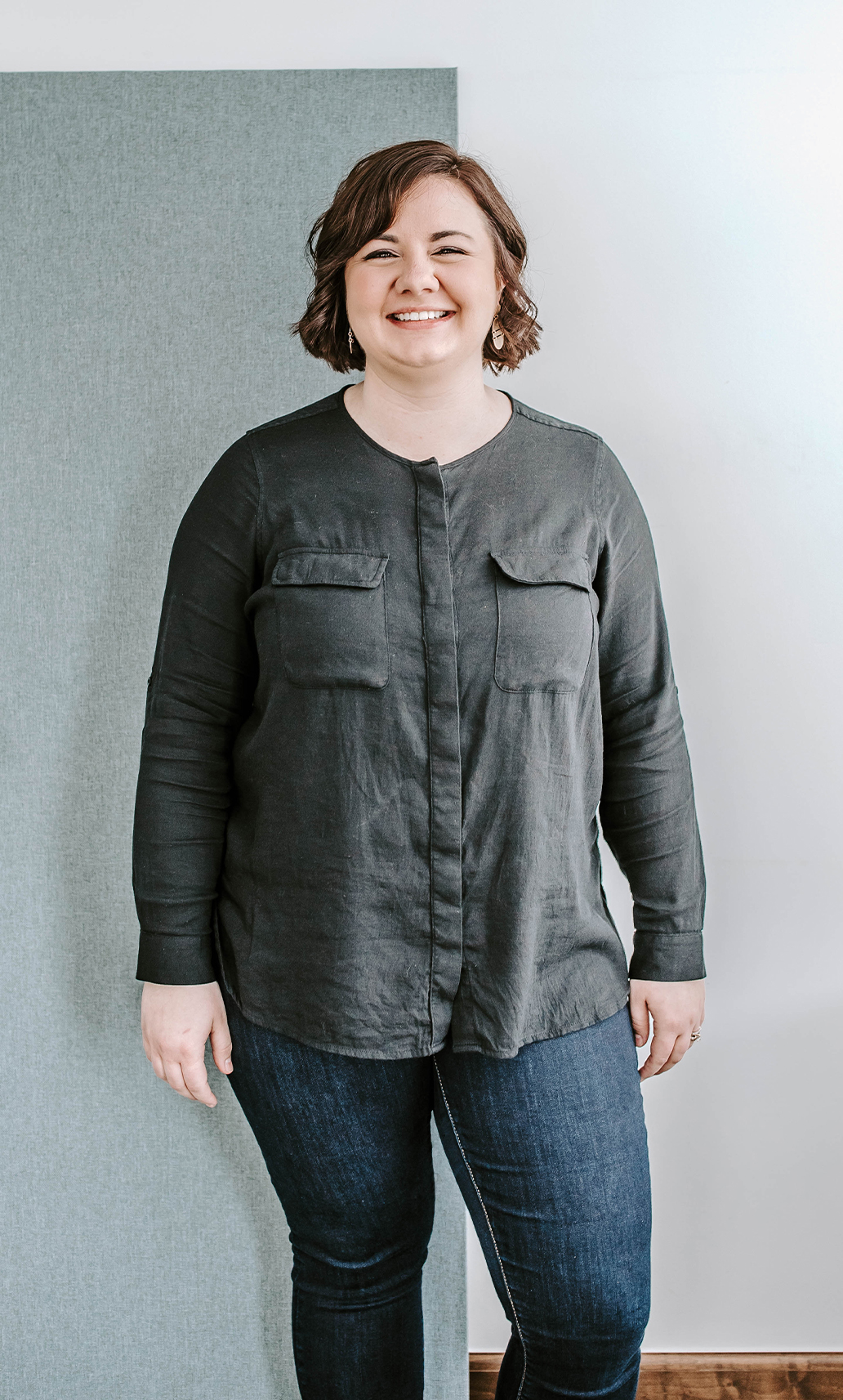 MARY ESKIN
Design Director
From a young age, Mary was analyzing the spaces and objects around her. Although she's matured from "re-doing" her childhood bedroom to serving as Studio Director at PTD, her instinct to improve the built environment has been a constant. Mary begins each new design challenge with open eyes and open ears: the first step in her process is to listen carefully to the needs and wants of the client. As a designer, Mary is a problem solver and her objective is to offer intentional solutions that improve people's aesthetic and functional experience of a space. Mary enjoys the various project types she works on and believes that PTD's ability to craft creative solutions for any environment is what makes the firm unique.
Mary has a Bachelor of Fine Arts in Interior Design from the College for Creative Studies. Mary loves her profession, but the best part of her life is who she gets to share it with: her husband and her dog. She also loves a good puzzle, rereading Harry Potter, and going out for ice cream.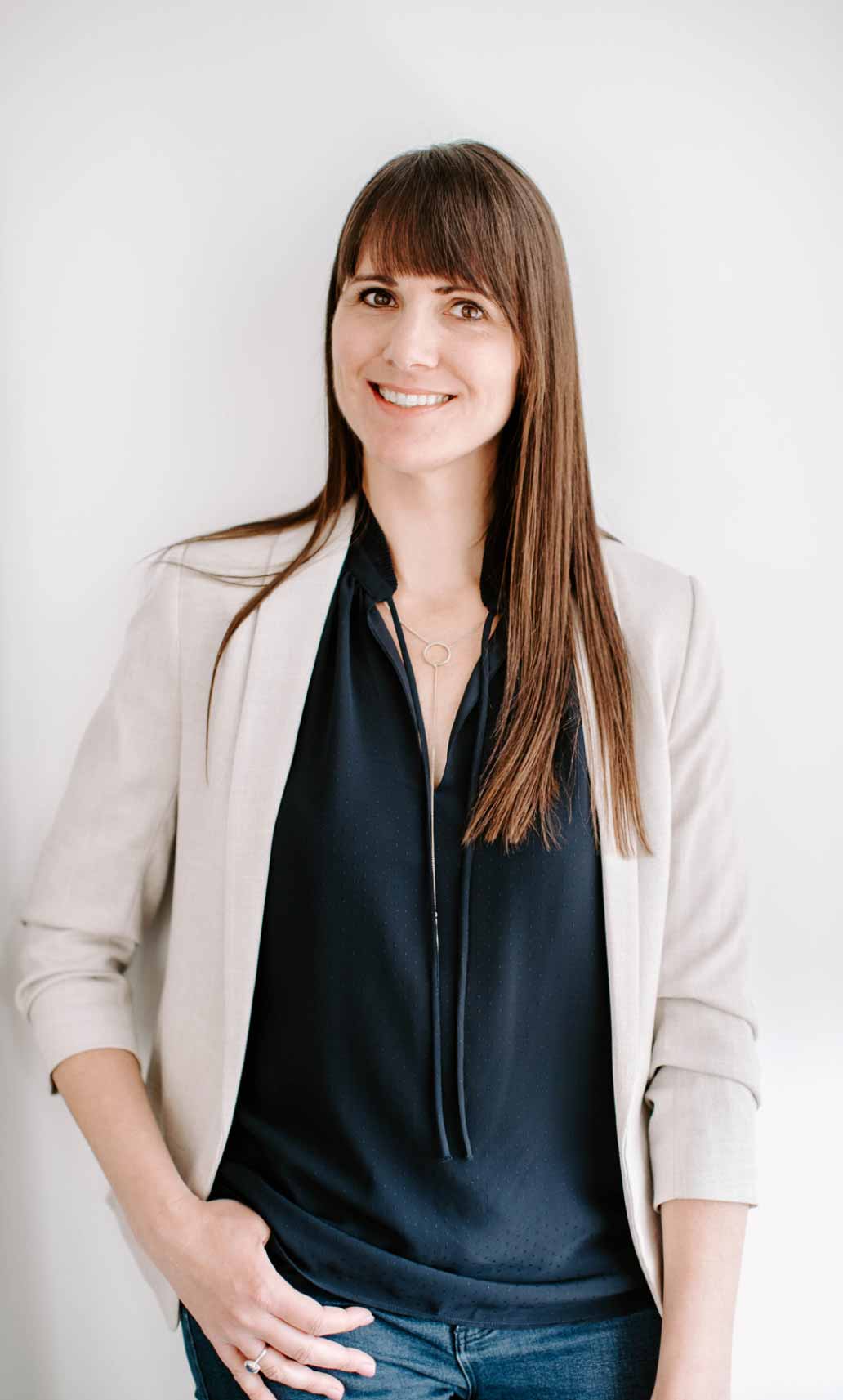 KRISTINA LEEGE
Operations Manager
Kristina has over fifteen years of Operations Management and planning experience. Her passion for design and the arts brought her to PTD where she can apply her skills in a creative environment. She grew up in Metro Detroit but spent fourteen years living in other states before returning to Michigan in 2015. Kristina is thrilled to be working in Detroit for a design studio that is actively involved in the revitalization of this great city.
Kristina received a B.A. in Media Arts from Michigan State University. She enjoys photography, video production, and design. For many years, Kristina spent much of her free time traveling. At this stage of life, a perfect day involves spending quality time with her loving husband and two young daughters in the backyard of their home. She is a huge animal lover and has been riding horses since age nine.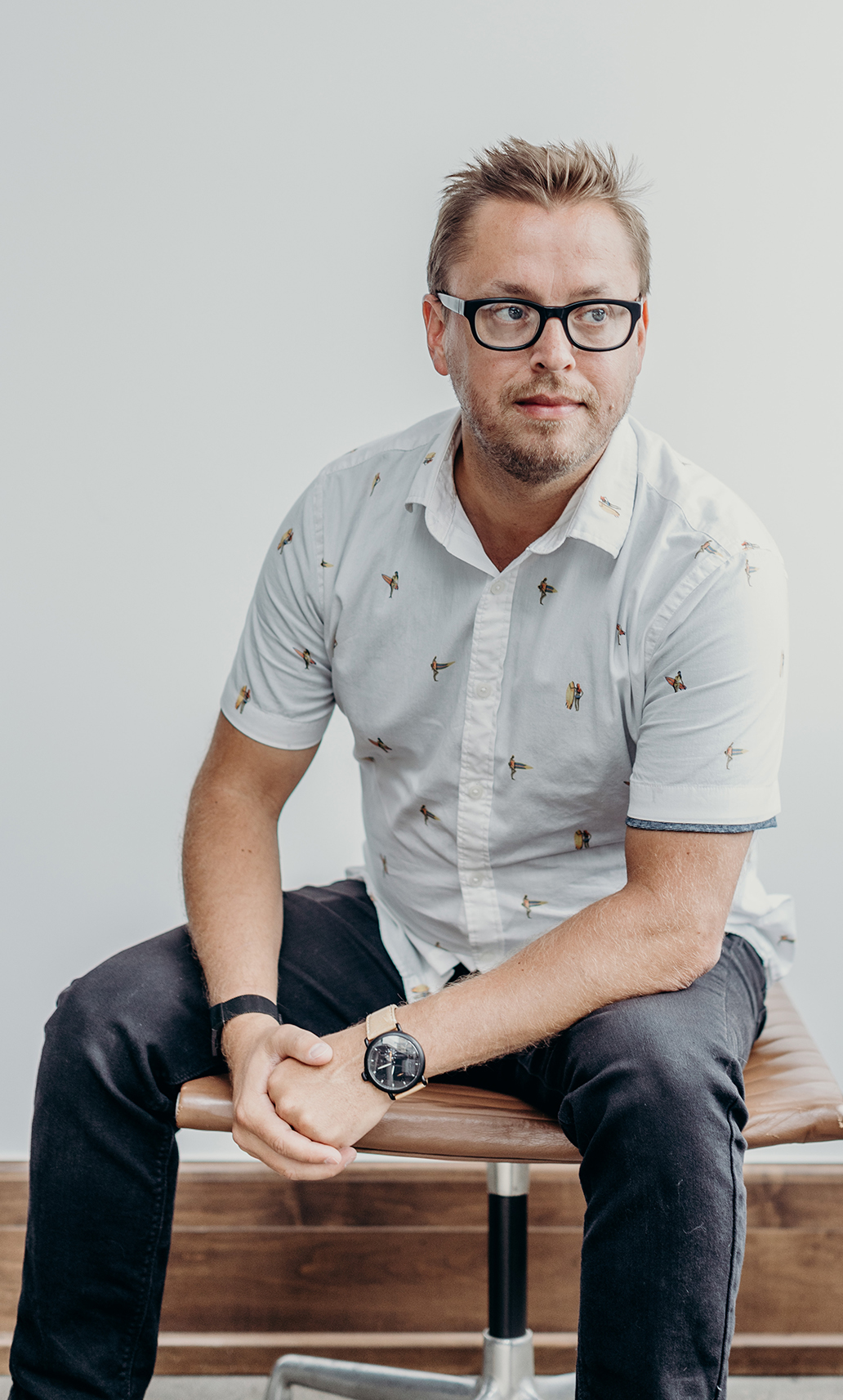 RYAN SMITH
Architect
Ryan was an avid sketcher and Lego enthusiast from the start, but it was his grandpa's gift of a book about skyscrapers that captured his imagination and set him on the path to becoming an architect. He studied architecture in college but once in the real world, Ryan discovered that school had only scratched the surface of the profession. Luckily, reality also reinforced that he had chosen the right career and challenge. Ryan's design approach centers on listening and offering multiple solutions that the client may have never considered. His favorite aspect of PTD is that it's the coolest office in Detroit with dogs, bicycles, and skateboards.
Ryan is a licensed Architect in the State of Michigan and graduated from LTU many moons ago. Speaking of moons, Ryan is a space nerd who loves astronomy, although he is unclear on the finer points of relativity and the movie Interstellar. Back on earth, Ryan enjoys bicycling, craft beer, acoustic music, and road trips.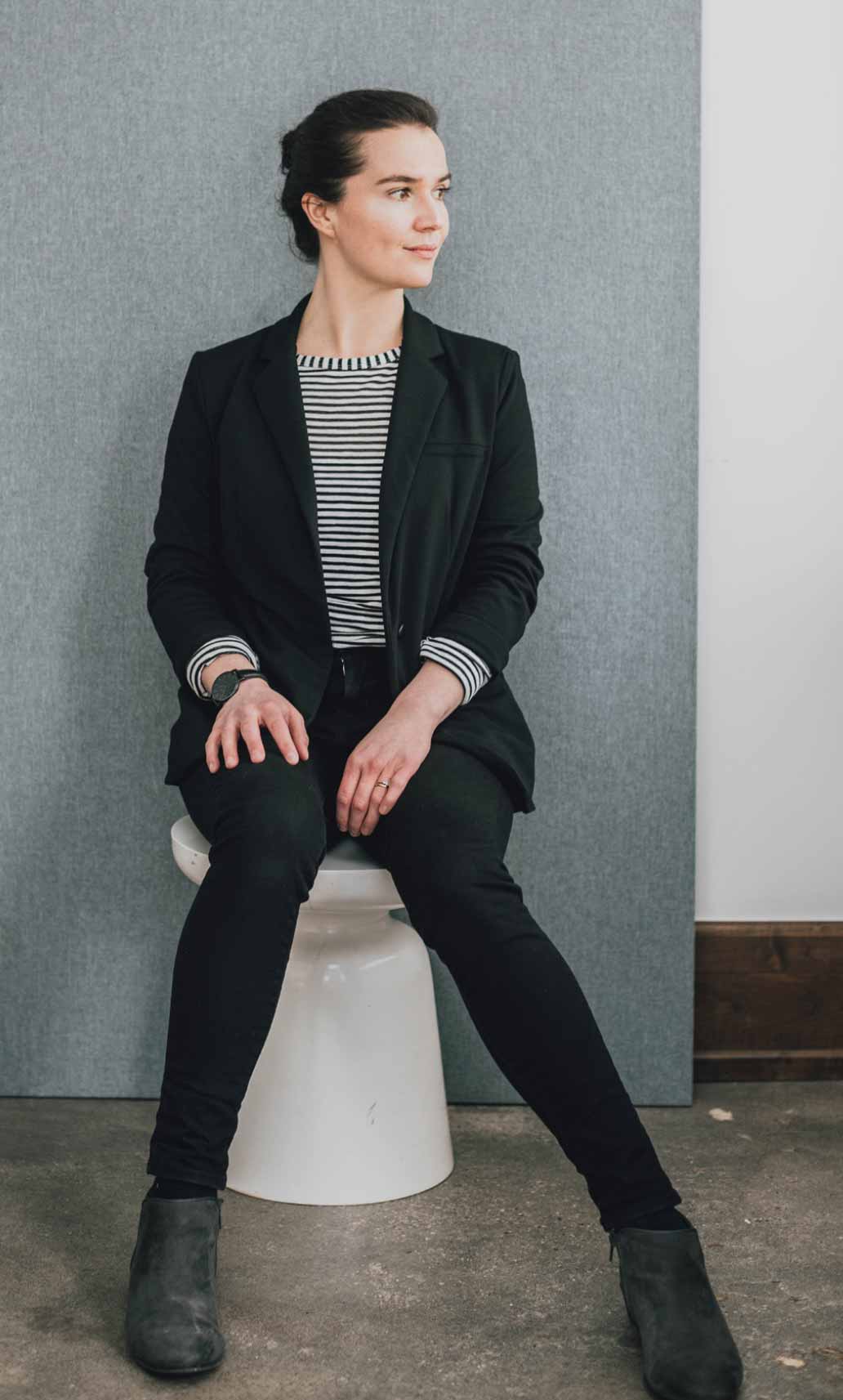 MOLLY REDIGAN
Architectural Designer
Molly was drawn to design because of her love of writing and literature. Just as a good novel utilizes theme, character, and narrative structure, a good design uses materiality, details, and space to tell a complex story simply and beautifully.
Her approach to design is similar to her approach to writing: determine the message you want to convey and then imbue that message with meaning through thoughtful design that weaves together people, place, and program. Molly's favorite aspect of working at PTD is that it gives her the opportunity to explore and work in existing spaces that are rich with history and potential.
Molly received a B.A. in English, M.Arch, and Master of Community Development from the University of Detroit Mercy. She enjoys reading, long walks and hanging out with her husband and pit bull, Olive.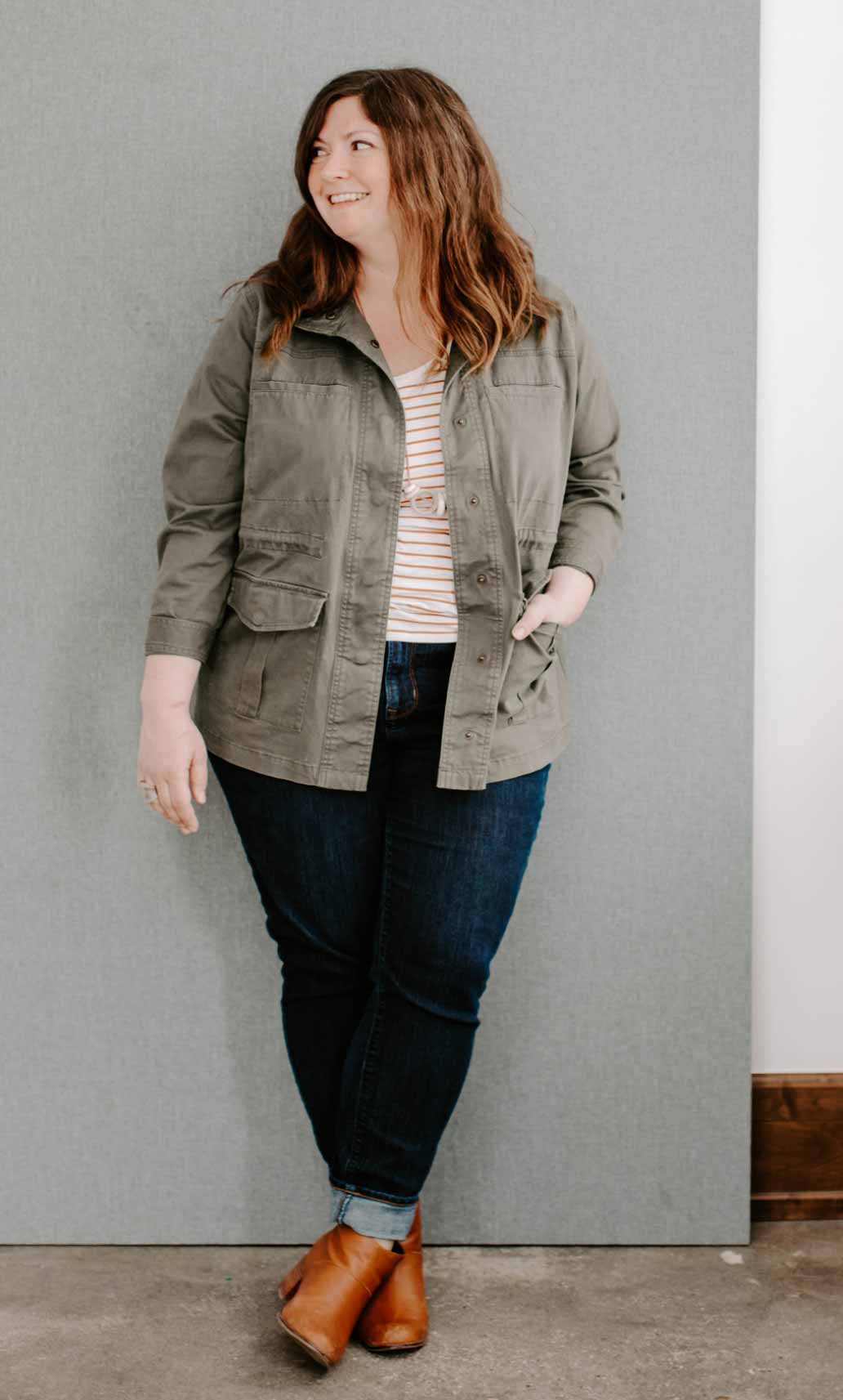 MIRANDA THOMA
Interior Designer
While other kids were watching cartoons, Miranda would spend hours poring over design magazines and sketching out her dream home. Her parents realized her interest early on, but it wasn't until she was a teenager that Miranda realized she could make a career out of her hobby. She approaches design pragmatically: there is no point in having a beautiful space unless it is also comfortable, practical, and functional. Miranda likes working on PTD's small, supportive team and enjoys working in and around Detroit on a variety of exciting projects.
Miranda received a bachelor's degree in interior design from Eastern Michigan University. In her free time, she is endlessly occupied with food; cooking it, growing it, preserving it, even foraging for it. She would much rather check out an ethnic grocery store or farmer's market than shop for shoes. She also loves to travel, which incidentally, often includes checking out local food. Together with her husband, she happily spoils her dog; a pit bull named June.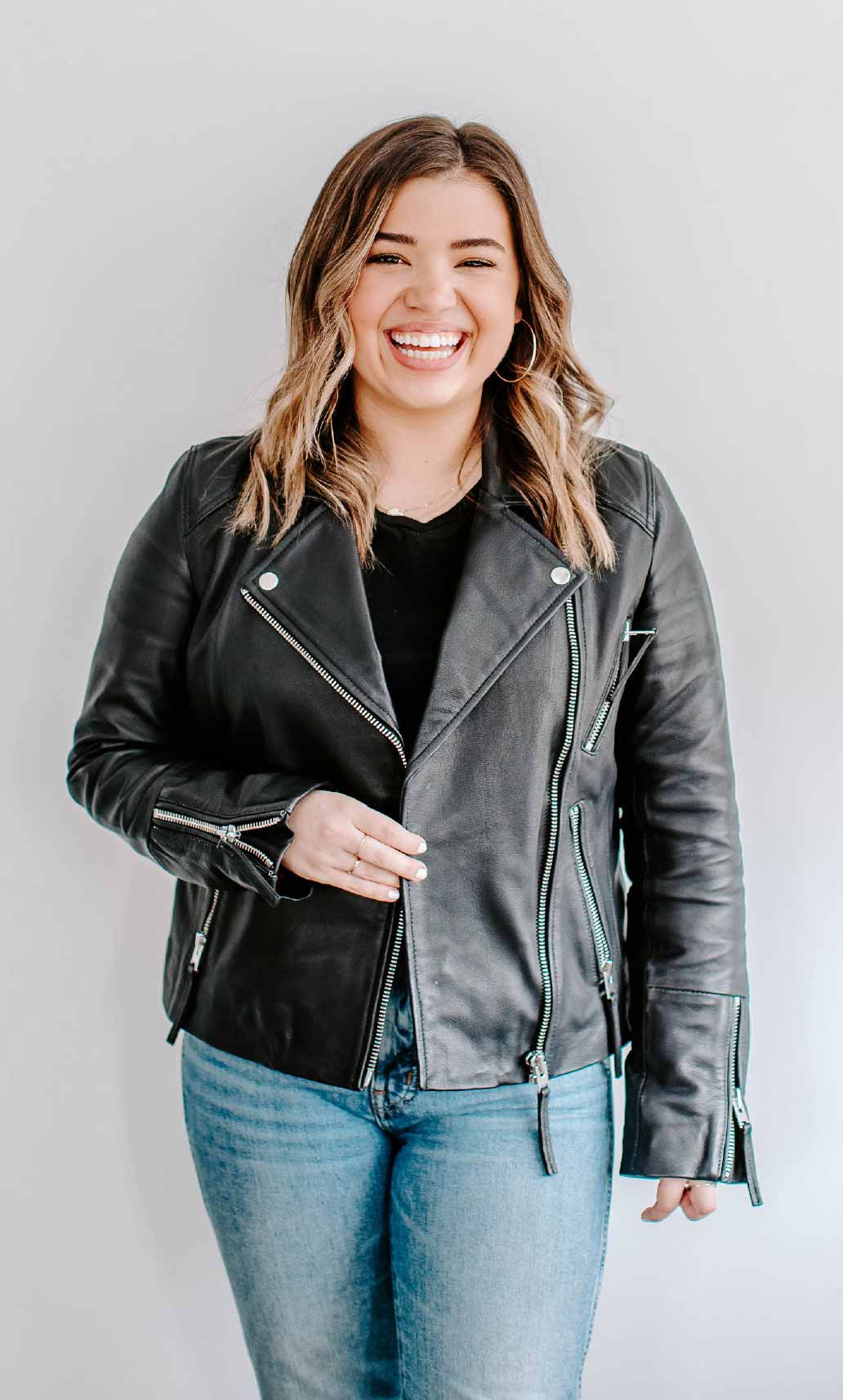 MOLLY KALEP
Interior Designer
A visual learner with a sharp eye, Molly is passionate for all things aesthetic. Her mood boards and palettes are dynamic and inspired by sources ranging from graphics and packaging to fashion and beauty. What Molly loves about interior design is that it takes disparate references and incorporates them into timeless spaces that enrich people's lives. Her talent for developing strong conceptual designs can help even the least visually oriented person understand the intended look and feel of a space. Molly loves the collaborative atmosphere at PTD and enjoys sharing in her coworkers' unique outlooks and experiences.
Molly has an Associates in Business from Henry Ford College and a Bachelor of Fine Arts in Interior Design from Kendall College of Art and Design. Outside of work, she enjoys spending time with her large extended family, traveling, a good beer and shopping.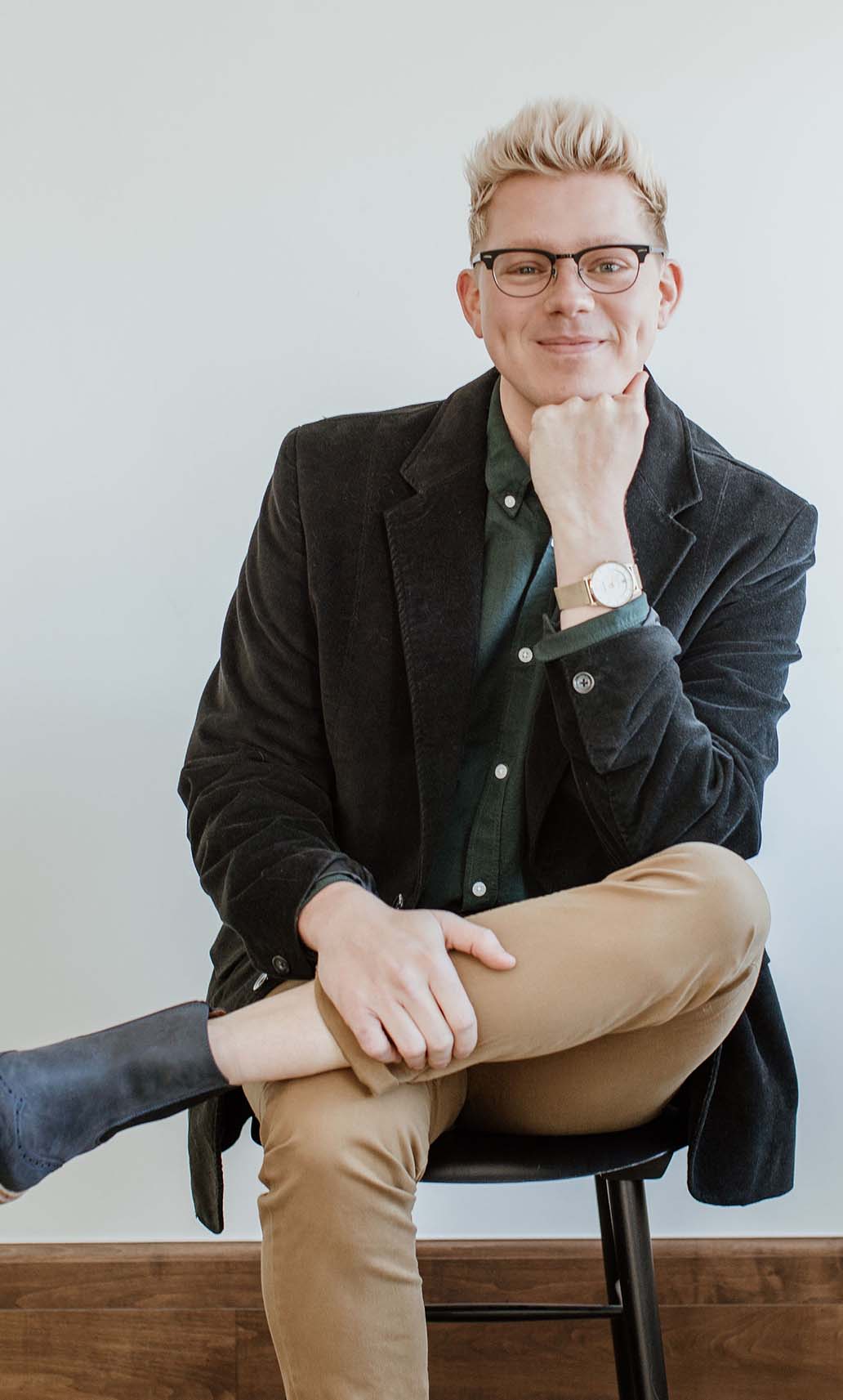 SCOTT FURKAS
Interior Designer
Scott has always been a creative person at heart. Enthusiastically sketching or painting as a young kid was standard. Torn sketchbook paper would surround him while drafting many "space plans" of his room to help beautify the space. This helped him better understand the best placement and function of all pieces.
This love of the arts was inspired by his Grandmother, who was a floral designer and had been a painter in her early college years. This introduction helped him develop an infatuation with all things design that blossomed into a career. Every new project is approached with the opportunity to provide a diverse interior experience. His main goal is to build out a space that is uniquely that client; employing originality to transport the imagery of imagination to fruition.
Scott has a Bachelor of Science in Interior Design from Eastern Michigan University and has spent time researching the technicality of lighting at the University of Colorado Boulder. His leisure time is spent outdoors hiking, taking photographs of architecture, and practicing yoga.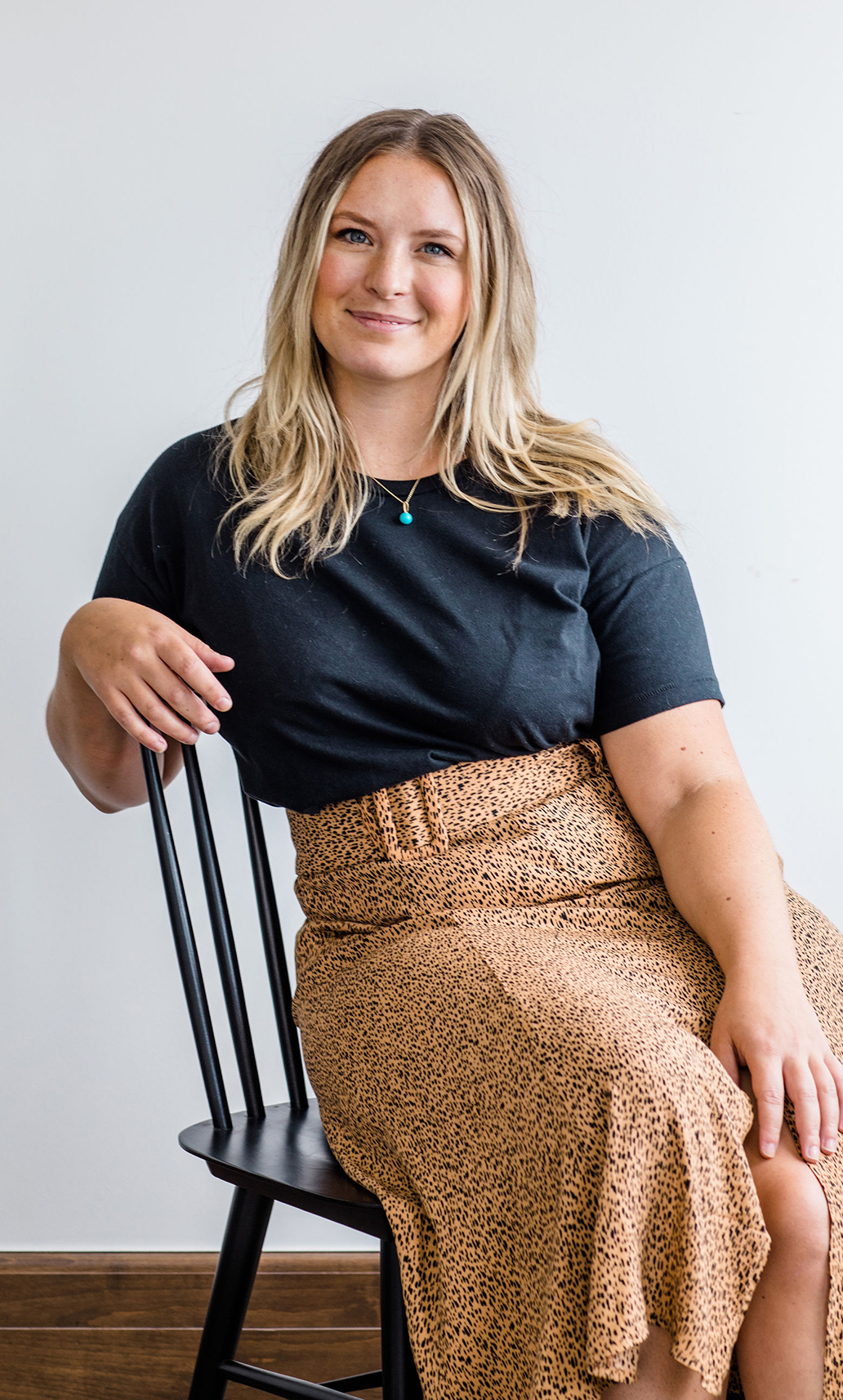 KATELYN MCCOY
Design Assistant
Katelyn's love for beautiful spaces developed naturally as she grew up in a family of tradespeople and contractors. After working in the service industry for ten years, she has come to understand that a great experience starts the moment you walk through the door. Much like mixing the perfect cocktail, she believes a successful interior is all about finding the perfect blend of variety and balance. Katelyn loves PTD's collaborative environment and the opportunity to be involved in new projects at the heart of her favorite city.
Katelyn received a B.F.A in Interior Design from Wayne State University and her goal is to become NCDIQ certified in the years to come. In her free time, you can find Katelyn with her two dogs, Annie & Nola, enjoying Belle Isle or making craft cocktails for friends, if she doesn't already have a Last Word in hand.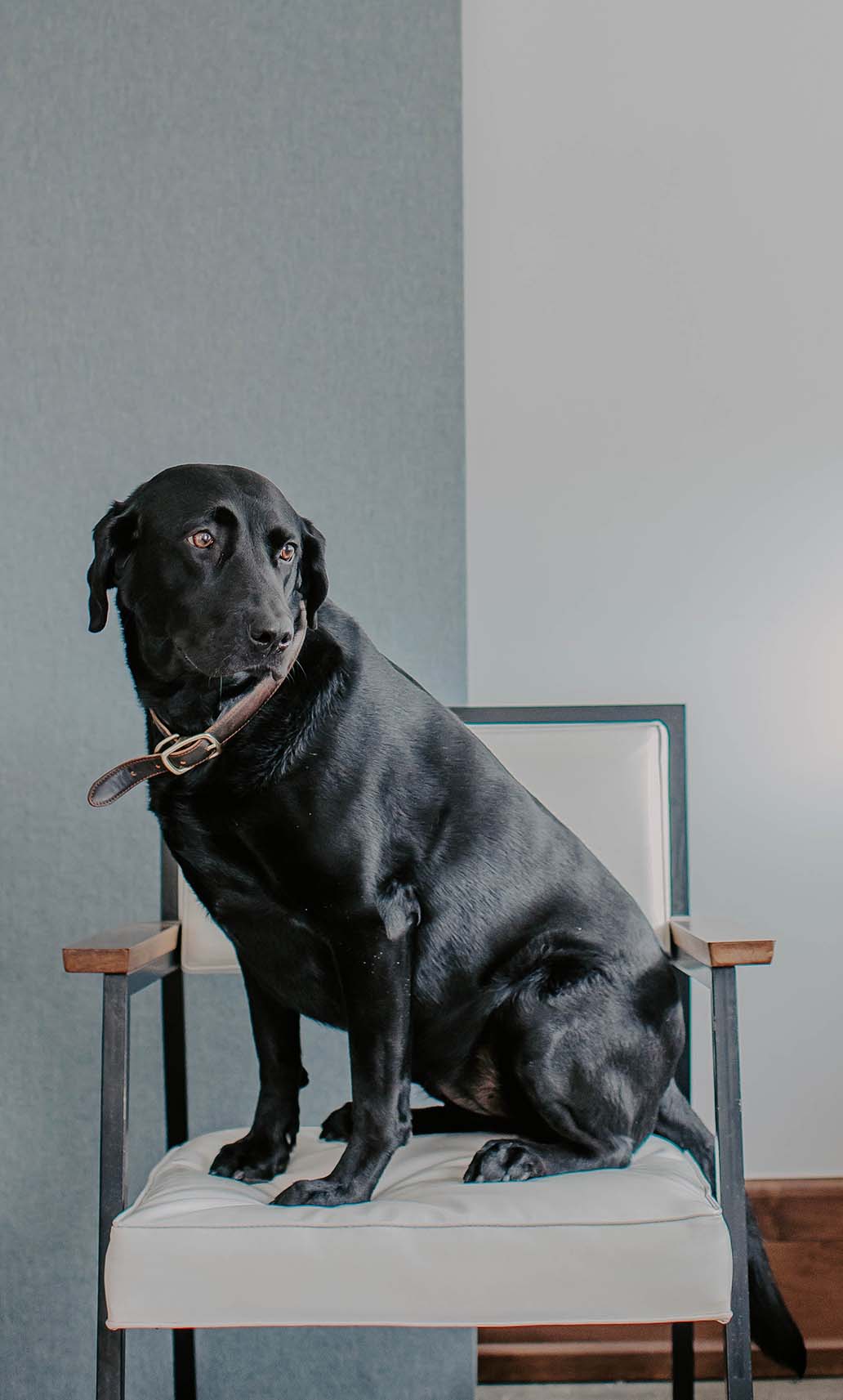 BIRDIE
Director of Barkitecture
Birdie is our beloved and mostly well-behaved office mascot. Recently, she has added counter surfing to her repertoire of already impressive talents. Birdie enjoys long walks on the beach and Seinfeld reruns.
DESIGN ETHOS
We believe the inspiration for our choices and the processes about the spaces we create for our clients and the communities they inhabit, have a direct and powerful impact on their mental and physical well-being.
VISION STATEMENT
Our vision is to go above and beyond in everything we do, to be one of the most respected design firms in the United States.
MISSION STATEMENT
Our mission is to create thoughtful and beautiful spaces that synthesize the client's aesthetic and sensory desires with functional and economic essentials. In this way, we will fundamentally honor and celebrate the buildings that contain these needs.
CORE VALUES
These six core values embody our culture's spirit and dedication.
Customer Commitment: We develop relationships that make positive differences in the hearts and souls of our client's lives.
Honesty: Abundance and prosperity are natural outcomes of truthful and rightful business practice.
Integrity: We uphold the highest standards of authenticity and loyalty to our clients in all of our actions.
Quality: We provide outstanding and excellent design that delivers premium service to our clients.
Accountability: We are personally accountable for delivering on our promises.
Make an Impact: Our Contribution to planet Earth. Our goal is to improve spaces and places that bring people joy.